This is my first councillor update since being elected to Surrey County Council and re-elected to Haslemere Town Council.
6th May 2019 – received update from South Western Railway regarding electric charging points at Haslemere Station. The update states South Western Railway will be installing eight electric vehicle charging points in Haslemere station car park. Read more here and here.
7th May 2019 – travelled by train and bike to County Hall in Kingston for meetings and to sign Surrey County Council declaration papers.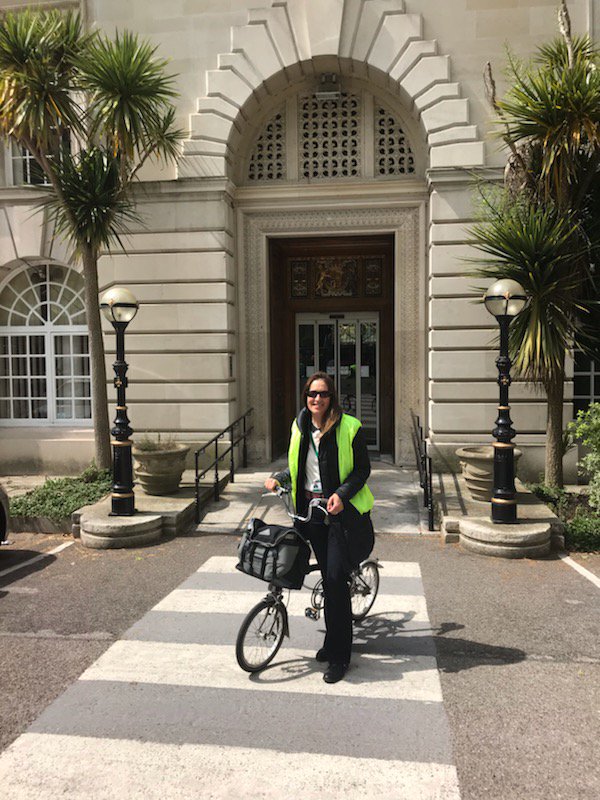 7th May 2019 – received a Surrey County Council invitation to join a member reference group to support the development of a refreshed Surrey Climate Change strategy. I will sign up to join this group.
10th May 2019 – meeting with SCC highways officer to discuss way of future working together.
11th May 2019 – took part in Haslemere's Critical Mass Bike Ride. Read my write up here.
11th May 2019 – attended Gourmet Geezers charity dinner. All proceeds for the Gourmet Geezers cookbook (on sale in Haslemere Bookshop) will go to The Hunter Centre.
13th May 2019 – attended Surrey County Council Residents' Association/Independent group meeting County Hall in Kingston.

13th May 2019 – attended Haslemere Town Council induction meeting.

14th May 2019 – promoted information online about Members' Community Allocation Funding to support local community groups. More here.
14th May 2019 – shared information online about road surface dressing works in Lion Lane, Haslemere. More here.
14th May 2019 – met briefly with Haslemere First Scouts and local WBC councillors in Critchmere and Shottermill ward to understand the history of this scout group's dealings with the previous WBC administration in respect to their tenure at The Youth Campus.
14th May 2019 – attended steering committee meeting for Haslemere Vision, discussing the future of Haslemere's Neighbourhood Plan.
14th May 2019 – shared a note about the process of Mayor Making here.
15th May 2019 – attended South Western Railway Community Rail in the City at Waterloo station to promote Haslemere's businesses and beautiful surrounding countryside.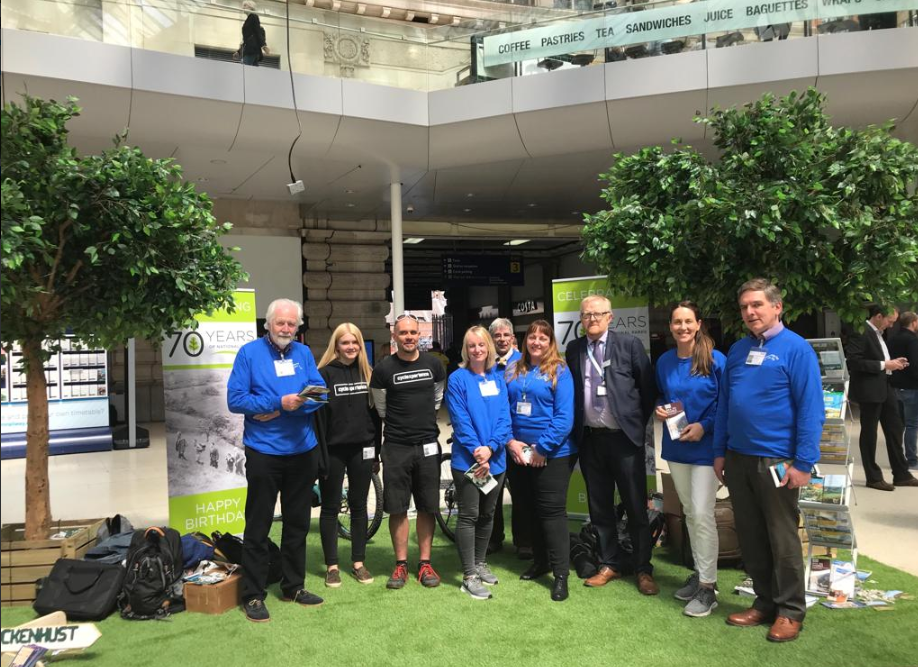 16th May 2019 – attended Haslemere Town Council's full council meeting. Papers here.
17th May 2019 – attended Haslemere South Residents' Association meeting and drinks at The Georgian Hotel.
19th May 2019 – a great Little Lumpy event – over 600 riders raising funds for Phyllis Tuckwell Hospice. It was fun cheering the riders as they crossed the line. Well done Ken Griffiths and his amazing team of volunteers – including all the cake makers.  I have promised to ride next year, I invite all my fellow councillors to join me!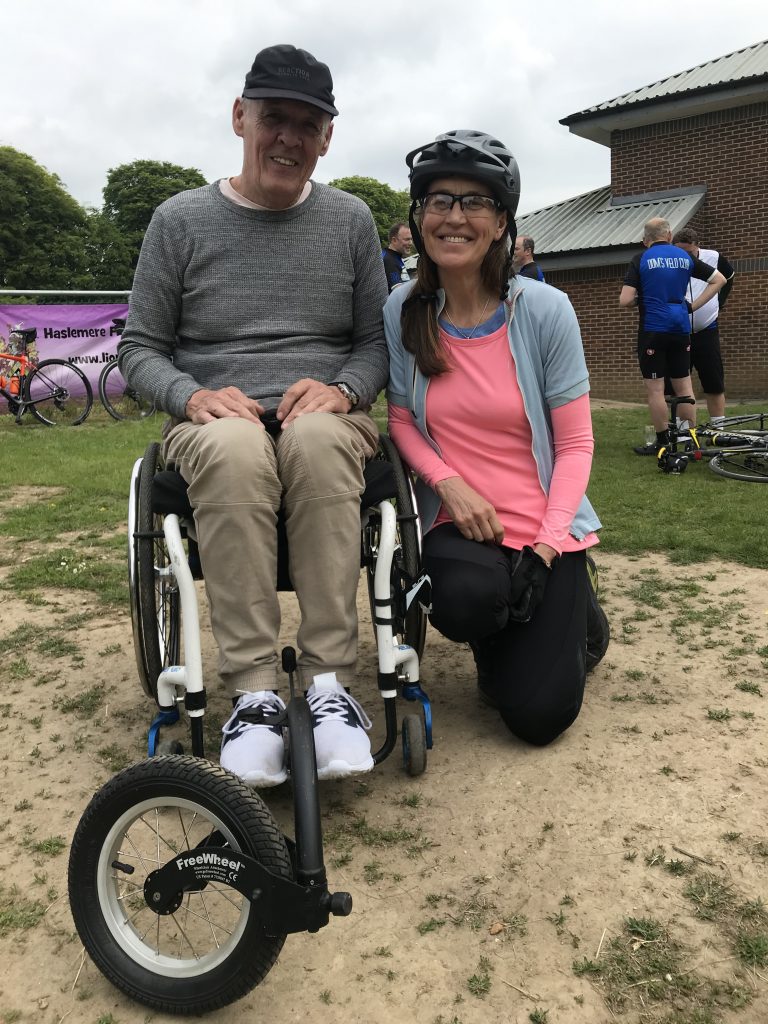 21st May 2019 – attended my first Surrey County Council Full Council meeting since being elected. Papers here.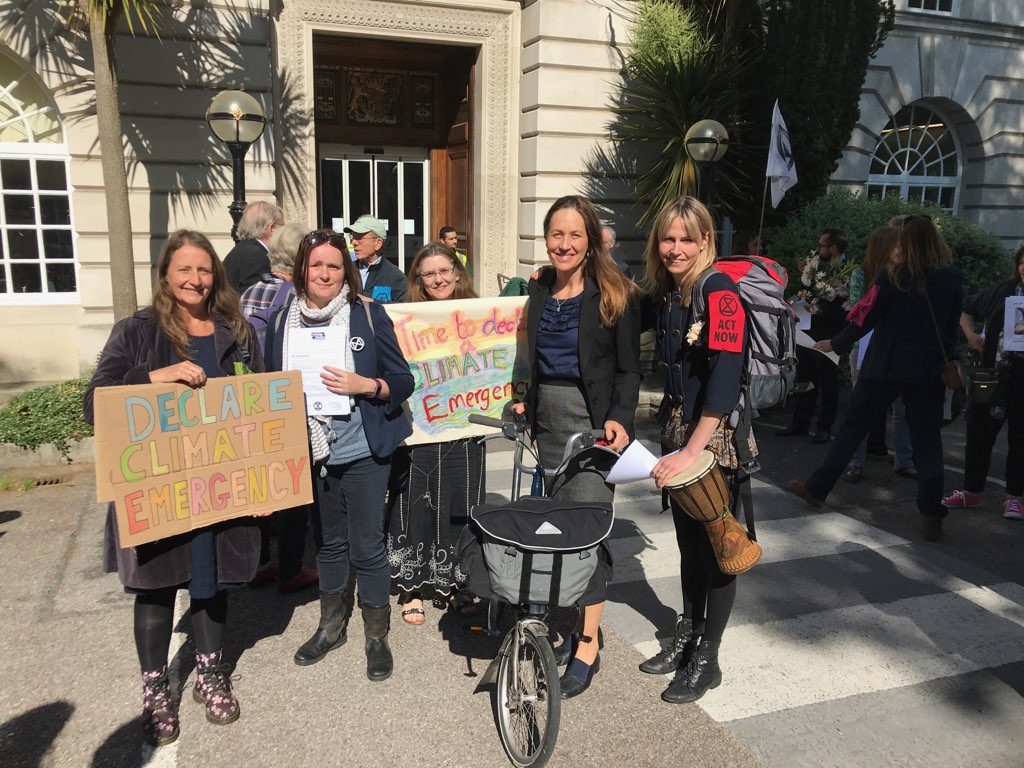 28th May 2019 – shared information about Tennyson's Lane road closure for Thames Water works. More here.
29th May 2019 – met residents and Thames Water on site to discuss the Tennyson's Lane road closure and major diversion.  Major works are being carried out to the main trunk water pipe that supplies a large part of Haslemere. I liaised with the Highways team to agree an improved road management program that will reduce the time Tennyson's Lane is closed. Thames Water letter here.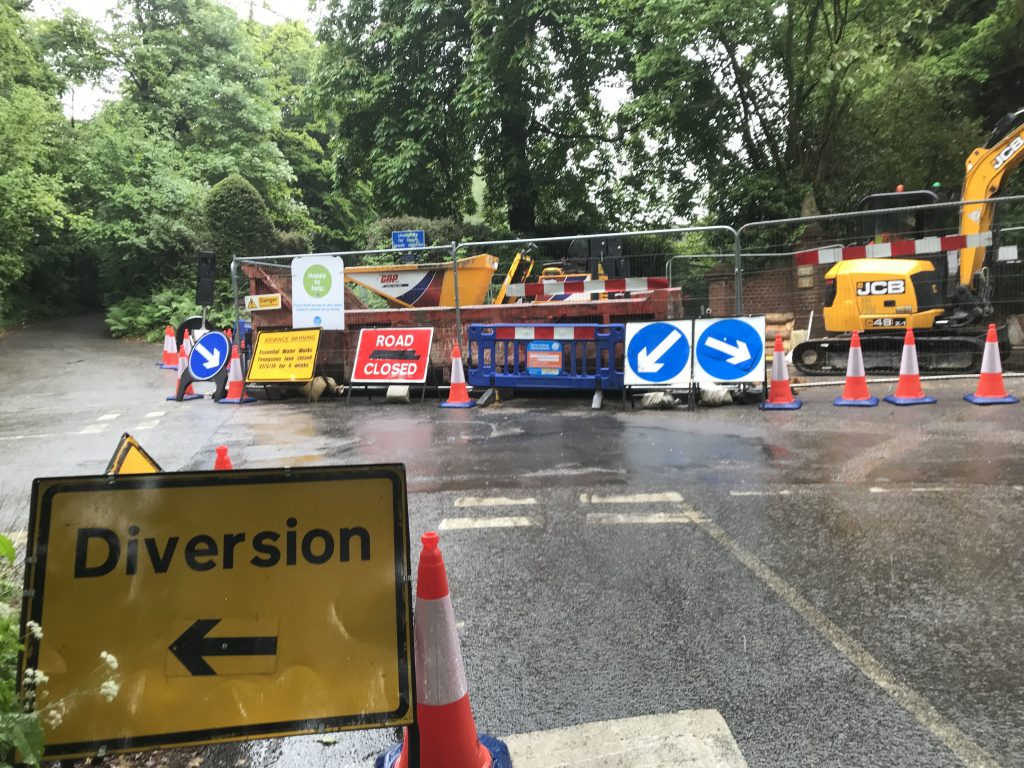 29th May 2019 – received notification that the Surrey Hills to South Downs Community Rail Partnership has been officially recognised by the Association of Community Rail Partnerships.  The original Haslemere Community Rail Partnership, successfully established in 2015, is expanding to include, as a first step Milford and Witley stations.
30th May 2019 – met with Highways officers on site at the road junction by St Stephen's Church that is in very bad condition.  It was on the winter maintenance list last year, but works were not carried out.  I am pressing for a full resurfacing of this busy junction as a matter of urgency.
Notification of Future Events/Meetings

1st June 2019 – planting session for Wey Hill In Bloom. Volunteers are asked to meet at 10am outside Haslewey.
20th June 2019 – Launch of the Surrey Climate Commission. Event information here.
28th June 2019 – Waverley Local Area Committee Meeting,
Waverley Council Chamber, The Burys, Godalming GU7 1HR.
12th July 2019 – Surrey's Rural Economy Conference 2019,
Cranleigh School Cranleigh Surrey GU6 8QQ