Thames Water, following recent problems, are to improve their water supply network. In addition to replacing existing pipe work with new polyethylene pipes to improve water pressures and reduce leakage risk, there is a necessity to increase the existing pipe size significantly because of supply / demand problems in the local area especially during the hotter months which if not addressed may leave residents with reduced water pressure supply.
Work will start on 17th February 2017 and is anticipated to last around 5 weeks. Where possible extended working hours including weekends will be used to expedite the completion of the project.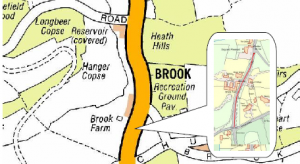 More information here in this resident leaflet.