Please see the message below from Surrey County Council, who are looking to recruit volunteers to help at their warm hubs:
We are looking for volunteers to help run Warm Hubs across Surrey this winter. Thousands of our fellow residents, including those who have not struggled to pay bills before will face a challenging winter due to energy price increases. Warm Hubs offer a welcoming space for any resident – but particularly those in hard to heat homes – to warm up, get a hot drink and receive energy and debt advice free of charge. Dozens of churches, libraries, cafes, and community centres have teamed up to provide these warm spaces, but we need volunteers to staff them.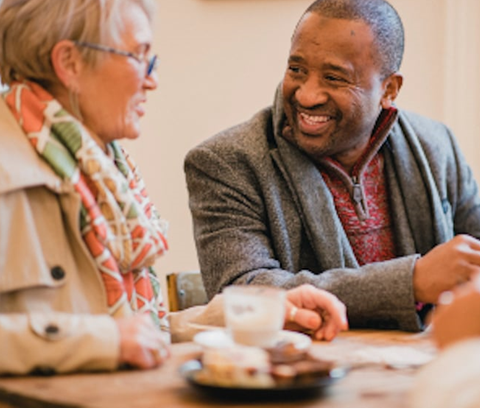 The Warm Hub network will operate between 1st Nov – 28th Feb. Volunteers may have the opportunity for enhancing their skills, with free safeguarding training available via Surrey County Council (SCC), as well as NEA Energy Debt Training, which provides a City & Guilds level 2 qualification. Volunteers will need to be DBS checked, and Surrey County Council will cover the cost for successful volunteers who don't have existing DBS checks.
Warm Hubs will be in 62 locations across the county. Working alongside regular members of staff and other volunteers, your responsibilities will include:
Making visitors feel welcome, and providing a friendly ear for those feeling isolated
Providing hot drinks to visitors (and perhaps soup or warm meals in some locations)
Organising and distributing 'grab bags', containing winter essentials such as flasks and hot water bottles
Signposting visitors to SCC's energy advice tool which provides information tailored to residents' personal circumstances, and helping visitors to navigate the easy-to-use tool if they have obstacles to engaging with it
Potentially leading activities at some of the spaces with a Warm Hub Plus offering
You can do as much or as little as you like! For any further information or to register your support please contact warmhubs@surreycc.gov.uk