I have received notification of surface dressing works in Lion Lane on Thursday this week: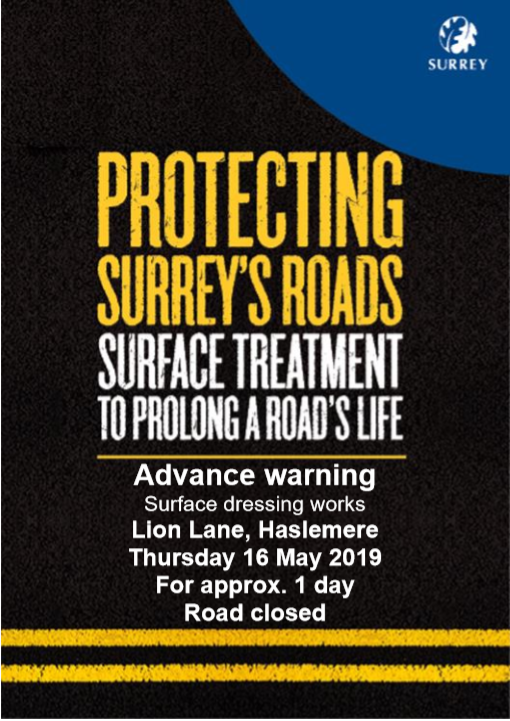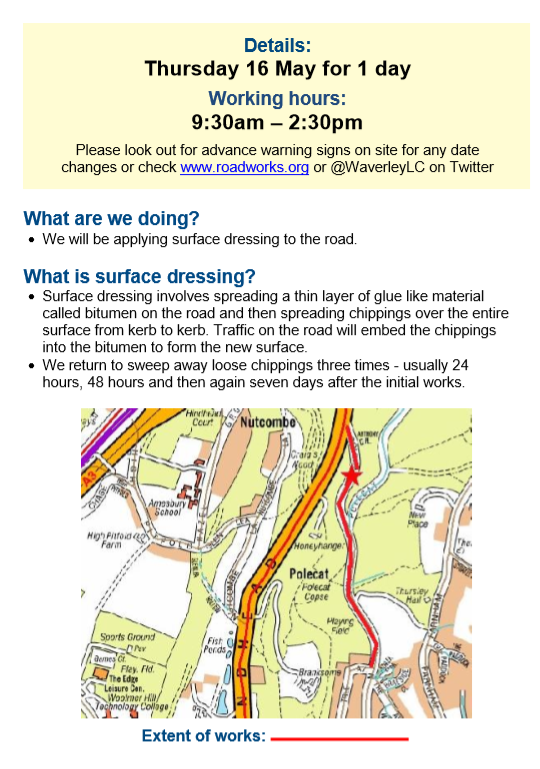 Around one hundred roads across Surrey are scheduled to receive surface dressing during May and June. The programme is due to start on Wednesday 15th May.
Surrey County Council's surface dressing team will treat areas with a high volume of traffic that require preventative treatment to keep them in a good condition. We will also seal and waterproof the road, provide a new surface to improve braking and increase safety. This work is highly weather dependent so likely to change. The road surface has to be completely dry to lay the surface dressing so even a small amount of rain, or rain overnight, could stop the works taking place if it's not dried out in time. You can find out more on SCC's surface dressing page.