Last Thursday, 17th Sept, I attended the SCC Chairman's Volunteer Awards evening where Sharon and Brian Short, and their children Clare and Jamie were recognised for their services to the community. The Short family are amazing- between them they have given 65 years of voluntary service to Scouting in Haslemere!
1st Haslemere Scout Group is one of the oldest scout groups in the country having been started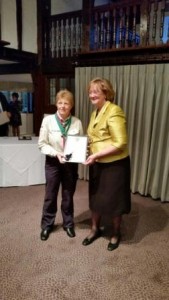 in 1909 a year after Baden-Powell published Scouting for Boys. The scout group has around 100 children actively involved in the weekly meetings and other events. 1st Haslemere Scout Group is part of Haslemere District which encompasses the scout groups of Camelsdale, Chiddingfold, Churt, Fernhurst, Grayshott, Haslemere & Hindhead.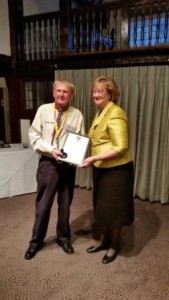 For the past 20 years, 1st Haslemere Scout Group has been run by the Sharon and Brian Short; their two children, Clare and Jamie, are also actively involved in group. The whole Short family are also involved in Haslemere District Scout activities.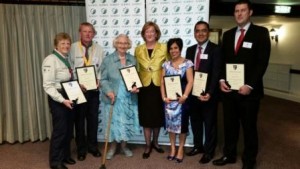 Sharon and Brian Short have been in the scouting movement for over 25 years in the Haslemere area and since 1995 have led the scout group in Haslemere.
Sharon has recently stepped down from the group scout leader role which oversees all the arrangements for the different sections beavers, cubs and scouts. Brian runs the scouts section. Clare is a scout leader for Haslemere Network Scouts and also provides training for climbing for other groups in the district. Jamie is an explorer scout leader and runs activities for 30 young adult members from around the district.
During the year the Short family dedicate a large proportion of their spare time organising activities for the group and district including;
Camping trips, both weekends away and week long summer expeditions.
Organising fund raising events for the group. Providing training and activities for other scout groups in the district. Running weekly meetings for the scouts.
Each year a large number of children in the Haslemere area benefit greatly from the commitment and enthusiasm of the Short family. The Shorts foster interaction between children from different backgrounds and schools around the area which leads to relationships that would not normally be formed.