Here's my county councillor update from the past few weeks.
HIGHWAYS UPDATE FOR HASLEMERE
The station car park and forecourt plans are being finalised before going to consultation.
SCC Cycling strategy – I have been gathering feedback and sharing with the Haslemere and Western Villages task group.
Lion Lane, resurfacing of pavement/entrance to Shottermill Junior School – planned for October half term.
SCC work gang to carry out extensive maintenance works in High Street. Also Bunch Lane, wooden posts to be installed to prevent drivers parking on verge.
High Street- some of the old lights not removed because Scottish and Southern Energy have been delayed in their new connection work for the lights where Skanska could not carry out transfers, Skanska is not sure why at this stage. Once the remaining lights are connected and commissioned Skanska will remove the old lights and associated fixtures where possible. They didn't want to remove the old lights which until commissioned still form part of the system of street lighting on the High Street.
Requested Skanska to replace 2 modern lights in West Street with conservation lighting.
Gateways schemes and Shepherds Hill/Lower Street junction pedestrian crossing safety improvement scheme currently delayed due to lack of Kier staff.
Pedestrian crossing at the top of Weyhill, as an option – design being drawn up for discussion.
Lower Street/Shepherds Hill railings – I have halted the repainting until the snagging has been carried out.
Weysprings – French Drain to be installed to resolve flooding issues, Project Horizon surface to be repaired.
Sturt Road added to SCC Speed Management Plan, request for VAS to be considered at next HWV task group.
Hammer Lane footpath to Woolmer Hill, works delayed due to dormice, to be restarted once this issue resolved, E Hants District Council liaising with SCC Highways re pedestrian safety at crossing by Cat Protection League.
Sunbrow/Sickle Mill Road – met with WBC and SCC officers to discuss bank slippage where debris is blocking drains causing flooding, and the highway is deteriorating. Positive that WBC/SCC partnership can address these issues.
Tennysons Lane repairs – Surrey County Council to carry out urgent carriageway repair works. The closure will commence on 22nd September 2015 for a period of up to 5 days. These works are anticipated to be carried out between the hours of 09:00 11:00 within one day of the 5 day period of operation of this Notice. The temporary closure will only operate when the relevant traffic signs are displayed. Tennysons Lane Haslemere S14(2) Notice 22 Sept 2015.
 Sandrock, Haslemere – agreement with SCC Highways to install 2-3 new lighting columns in the upper, currently unlit, section of Sandrock to improve pedestrian safety.
MEETINGS/EVENTS ATTENDED
August 25, 2015 Waverley Cycle Forum
Sept 8, 2015 LSTF (Local Sustainable Transport Fund)  Two Parks Project- concluding conference on the impact of the project to encourage the use of more sustainable forms of transport to visit  the South Downs and New Forest National Parks.
Sept 9th, 2015 Economic Prosperity, Environment and Highways Board. Here is the agenda.
Sept 9th, 2015 Haslemere celebrates longest serving monarch. Attended this event organised by Haslemere Town Council.
Sept 11, 2015  First comedy night at Haslewey community centre, Haslemere.  The event was intended to show case the recent transformation of the centre to a fantastic venue for parties, weddings and other events.
Sept 14, 2015  Haslemere cycling visit: SCC cycle officers, VC Godalming and Haslemere and Waverley Cycle Forum to identify opportunities to improve cycling in and around Haslemere.
Sept 17, 2015  Local Area Committee first cycle strategy meeting, Haslemere
Sept 17, 2015 Chairman's Volunteers Reception, Box Hill, Surrey to celebrate the work of Surrey Volunteers – Sharon and Brian Short were recognised for an award for services to the community, as were their children Jamie and Clare.  Read more about the awards here.
MEETING COMING UP THIS WEEK
Agenda for Local Area Committee (Friday 25th September 2015) here: http://www.haslemerefirst.com/agenda-waverley-local-area-committee-25th-september/
Haslemere items include College Hill alleged public footpath and Changes to Community Youth Work (see below).
SCC CUTS IN SERVICES IN HASLEMERE
SCC's current Medium Term Financial Plan (2014-19) requires the delivery of £253m service reductions and efficiencies. Surrey is one of the most dependent of all councils on council tax receipts for its funding and the most dependent of all shire counties (i.e. it receives among the very lowest proportion of its funding as Government grant).
Changes to Community Youth Work in Waverley Borough, to be discussed at the Waverley Local Area Committee meeting, Sept 25th (see agenda, item 11).  Proposals include loss of all funded community youth work at the Wey Centre, I am extremely concerned about these proposed changes. SCC's rationale – cuts of 11% in funding for Community Youth Work across the county, a new strategic goal of employability for young people and SCC Cabinet steer to allocate more resources to areas of greatest need.
Wey Hill Saturday dust cart service will end on September 26th, 2015, the green waste collection will remain.  SCC's rationale – SCC waste management team have to cut spending by £3.4 million 2015-16, 85% of waste currently being thrown away in the Saturday dust cart is recyclable.
ANNOUNCEMENTS FROM SURREY COUNTY COUNCIL

Train Overcrowding

Surrey train services among most overcrowded – Surrey County Council reiterated its support for Crossrail 2 after Department for Transport figures revealed that four Surrey train services were among the most overcrowded in England and Wales. The council is conducting a study into the benefits of extending the planned rail link further into Surrey.
Proposals for the cross-London line currently take in Shepperton, Epsom and Hampton Court in the county. Better rail services and other infrastructure investment are seen as central to Surrey's continuing economic success.
Find out about fostering Last week, SCC continued its drive to recruit more foster carers for children and young people in our care. The campaign will run for two weeks on the three local radio stations (Eagle, Heart and Jackie). The council is also going to be advertising in local magazines countywide.
Please encourage your residents to consider fostering. We welcome enquiries from people, regardless of their age, gender, sexuality, or cultural background. Residents can call the team on 08000 96 96 26 or visit website for more information.
Residents recycled more due to clothing and home textiles campaign
Thirty per cent more clothes and home textiles were collected from homes and recycling banks during a textiles recycling campaign in April and May, compared to the previous  year.
There was also a 20 per cent increase in textiles collected at community recycling centres. The campaign used a range of tactics including advertising in shopping centres and local radio, as well as online and in magazines.
Independent research was undertaken with residents after the campaign and 88 percent said it had encouraged them to recycle more clothes and home textiles.
There were also textile collections in four county council buildings as part of the campaign, with 584kg donated.
A further campaign to encourage recycling of clothes and home textiles will take place in the spring.
Children's social work
Surrey County Council has recently announced its 'confident in our future' change programme which marks a big change for children's services and the way it operates. A children's social work recruitment campaign has been launched following extensive focus group research and staff engagement to ensure that we are tackling the right issues and recruiting in the right areas.
You may be interested to see this news item via the BBC regarding children's services. http://www.bbc.co.uk/news/uk-england-surrey-34204193
Stoptober

Stoptober returns to help you go smokefree – If you stop smoking for 28 days, you're five times more likely to stop for good.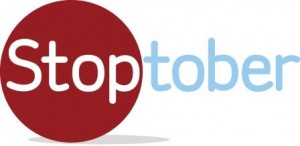 Surrey County Council will be running a campaign to promote Stoptober to smokers in Surrey until the end of October. With new laws coming into force on 1 October making it illegal to smoke in any vehicle with someone under 18 present, there's now one less place to smoke. That means there's one more reason to sign up to Stoptober. The campaign offers a variety of free and proven support including packs, apps and emails to help you quit for those key 28 days and beyond.
The Surrey Stop Smoking Service is on hand to arrange local support for you that is personal and tailored to your needs. You can choose from advice over the telephone or face to face support at weekly clinics, pharmacies and GP surgeries. Please help promote the campaign and your local free service with your networks.   Contact the Surrey Stop Smoking Service on 0845 602 3608 or visit the Healthy Surrey website to find out how to sign up and get support. More information here http://www.healthysurrey.org.uk/your-health/smoking/.
A MESSAGE FROM VOLUNTARY ACTION SOUTH WEST SURREY
Surrey County Council has asked Voluntary Action South West Surrey to send out this link to their annual survey of Voluntary, Community and Faith Organisations. The survey is used to evaluate our performance so we would be grateful if you would take the time to complete it.
The survey has been made shorter and simpler this year so hopefully won't take too long to fill in. Here is the link:
https://www.surveymonkey.com/r/CVS_2015
The closing date is 16th October.