From: Children's Centre Manager

Subject: OUR NEXT TEEN PARENTING COURSE
Good morning,
I would be grateful if you would publicise our next Teen Parenting Course to the families you come into contact with.  This course is funded by Surrey County Council through Tennyson's Sure Start Children's Centre.  The course is FREE to families on low income and is heavily subsided to all other parents by Surrey County Council.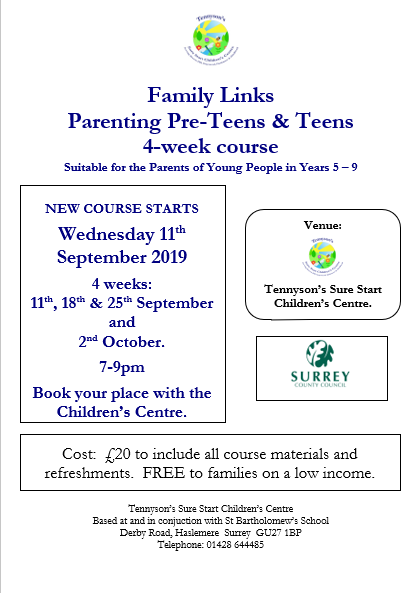 Please do not hesitate to get in touch if you would like any more information.
Kind regards,
Rachel
Rachel Gardiner
Children's Centre Manager
Tennyson's Sure Start Children's Centre
Haslemere
01428 644485