Yesterday evening, I attended the first Surrey Climate Commission in Woking.
Surrey, like other parts of the country, must act to respond to the ever-increasing challenge of climate change. With reducing resources facing local Government there is a need for a wider strategy to achieve the necessary carbon reduction targets.
The Surrey Climate Commission is looking to meet this need by providing the necessary leadership and direction from a joint venture formed from experts from the academic and business community, public institutions and NGOs. Here are some slides from last night's meeting.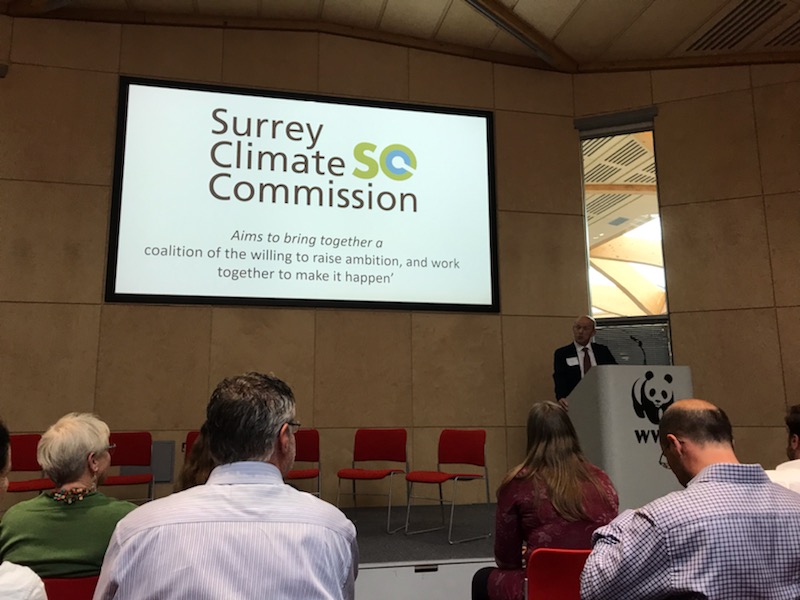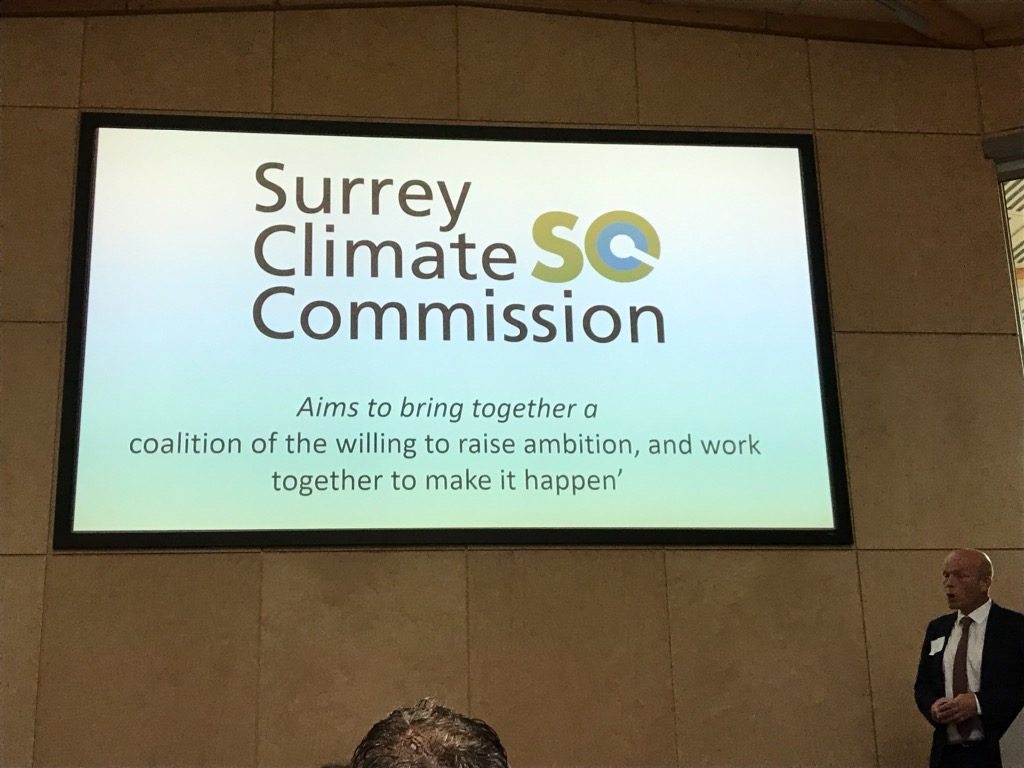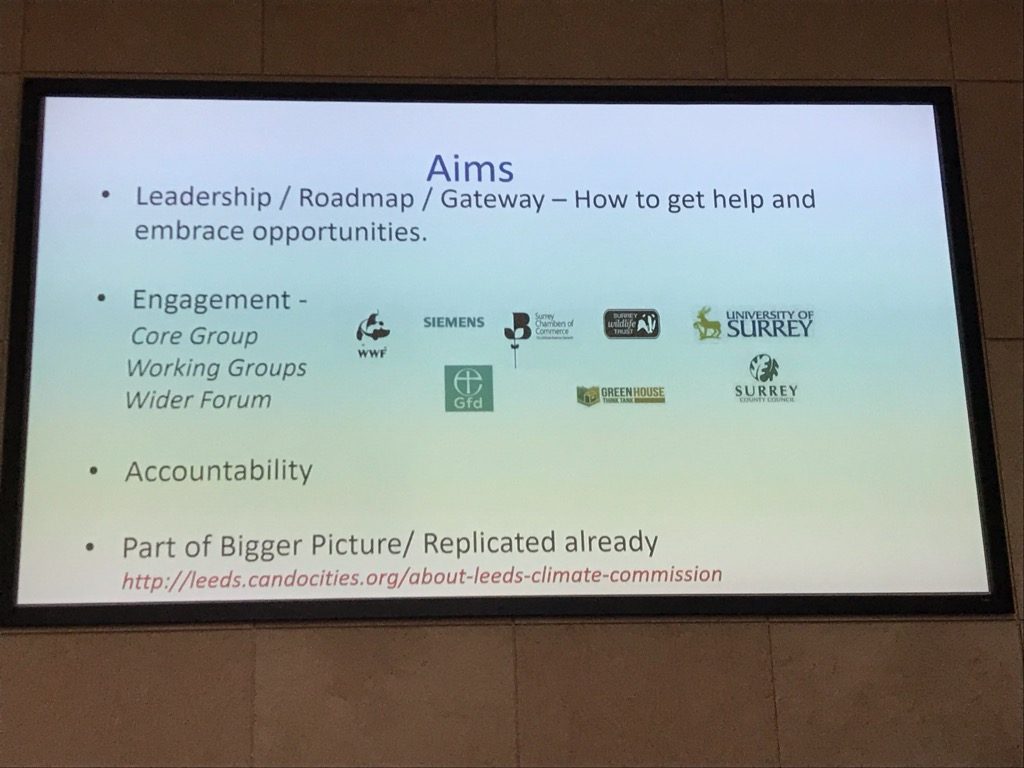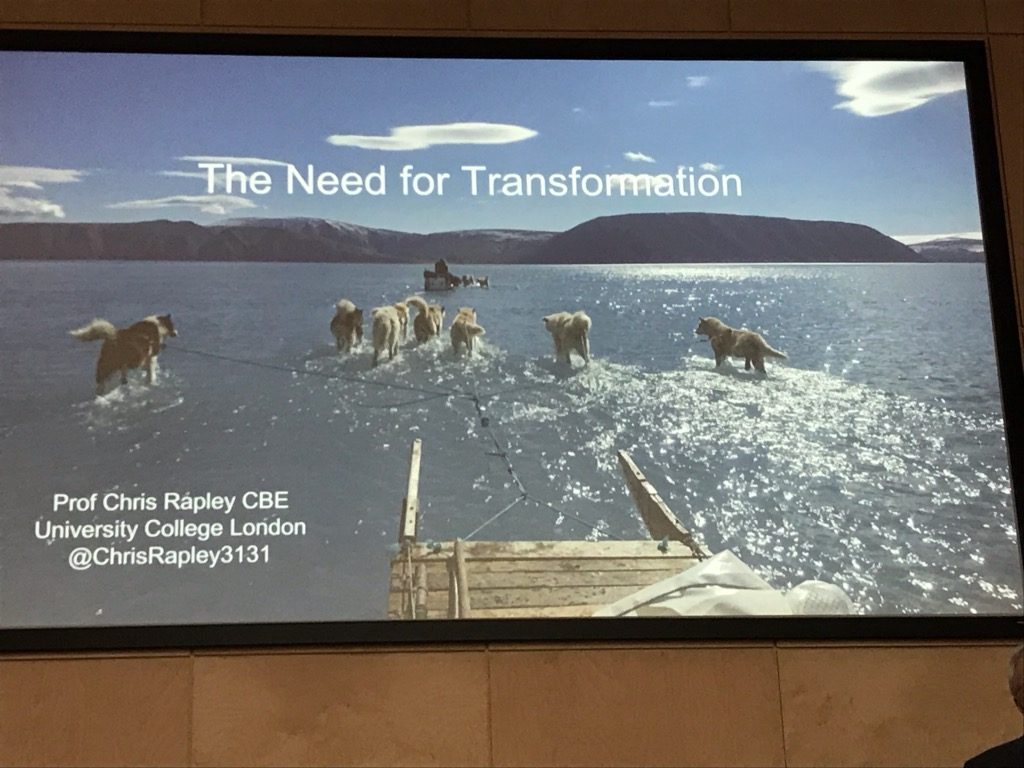 This is Surrey County Council's climate change strategy