Yesterday, I attended the South Western Railways Stakeholder conference in Woking.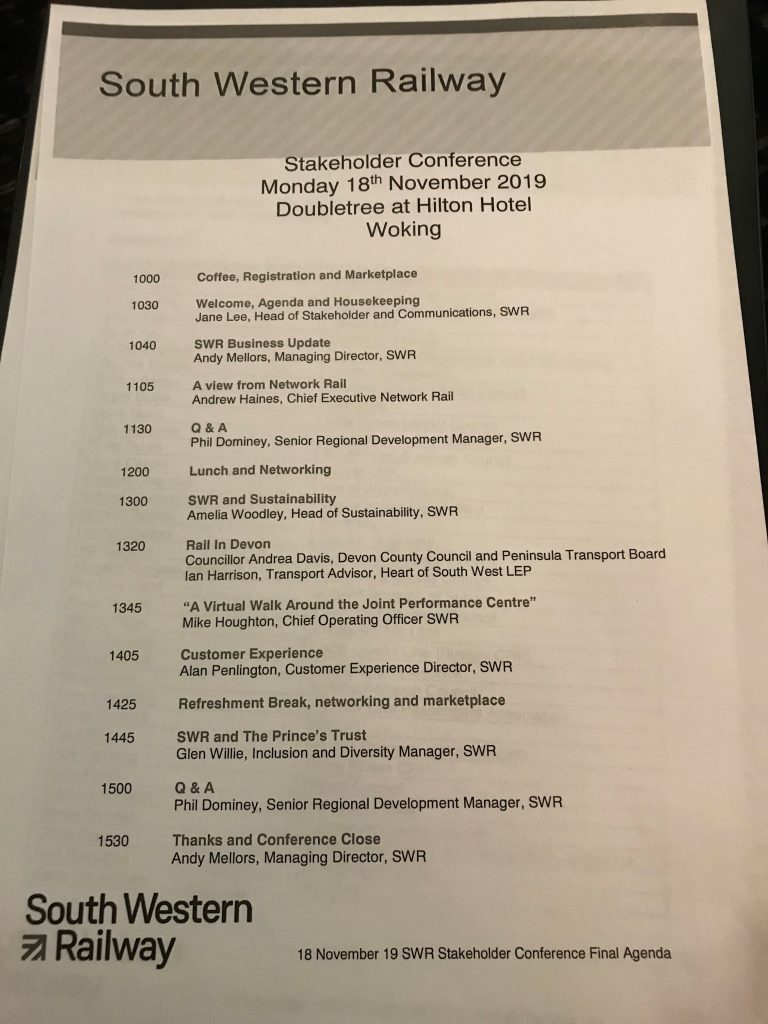 Some slides: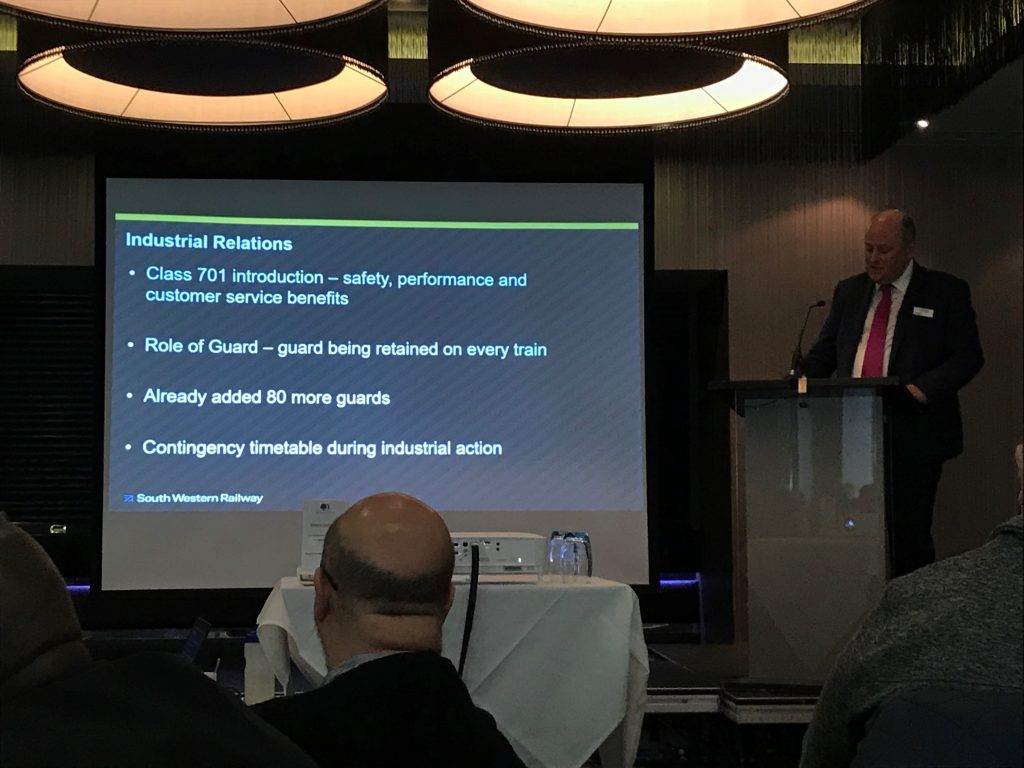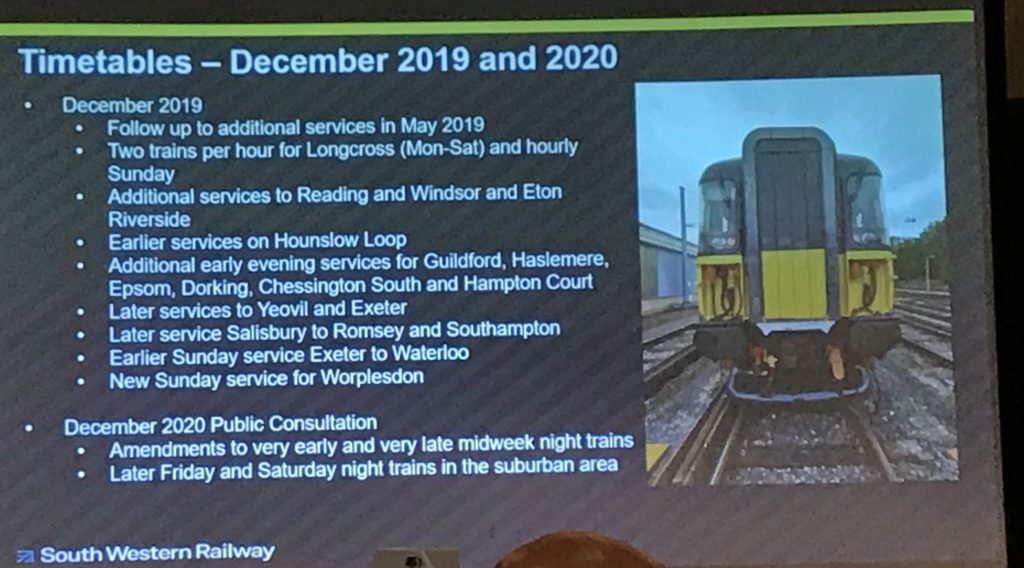 Acknowledgement by CEO Andrew Haines that Network Rail didn't understand consequences of changing the layout at Waterloo station on the travelling public and didn't liaise with SWR on impact on timetables. New approach – Putting Passengers First – following Holden Recommendations identified many improvements needed.
Big stress of increasing passenger numbers, 230 million/year on Wessex Route, Waterloo is the busiest station in the country.