At 4pm today, it is the National Rail Awards 2020 Virtual Ceremony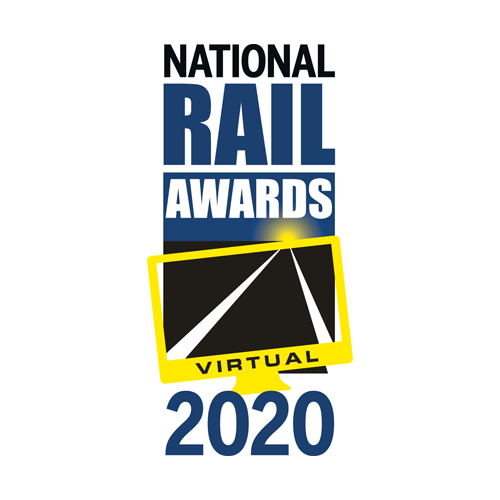 3.30pm – Countdown begins
Log onto the virtual National Rail Awards from 3.30pm. Use this time to set up your personal profile and begin networking with your colleagues and peers.
4.00pm – Virtual National Rail Awards commence
Hosts, BBC's Huw Edwards, and RAIL's Nigel Harris.
Order of categories:
Customer Service Excellence
Sustainable Business Award
Safety Achievement of the Year
Infrastructure Achievement of the Year
Freight and Logistics Achievement of the Year
Innovation of the Year
Fleet Excellence
Outstanding Teamwork Award
Station of the Year (Haslemere is nominated .. read here)
Great Place to Work
Passenger Operator of the Year
Outstanding Personal Contribution
Closing remarks from your hosts and opportunity to continue networking with other registrants.
5.15pm – virtual awards come to a close
Here is an email the Haslemere Community Rail Partnership received earlier today:
From: Mark Hopwood <Mark.Hopwood@swrailway.com>
Date: 17 September 2020 at 9:00:23 am BST

Subject: Good Luck at the National Rail Awards
Dear all,
I wanted to wish you good luck ahead of the National Rail Awards this evening as you compete for the title of Medium Station of the year.
I know how hard you have all worked to make Haslemere a great station for our customers and communities, with flower displays, artwork, and the Haslemere Hub.
Whichever way these awards go, I hope that the hard work you have all made into making Haslemere great continues.
Yours sincerely,
Mark Hopwood
Interim Managing Director