Here is an update of a few activities from recent weeks. I will write a more formal summary of my Surrey County Councillor update for the Haslemere Town Council full council meeting on January 15th 2015.
I attended the unveiling of the WW1 commemoration mural on Wey Hill organised by Ken Griffiths and displaying artwork from Woolmer Hill, Bohunt and Rodborough Schools.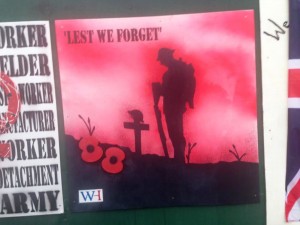 I also attended the centenary party for St John Ambulance, Haslemere. We are so fortunate in Haslemere to have these amazing volunteers serving our community.
Placed a Surrey County Council wreath in honour of those who lost their lives in the wars during Haslemere's Remembrance Service.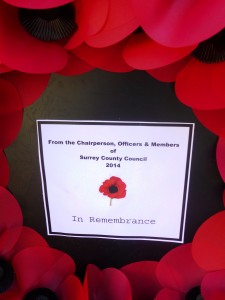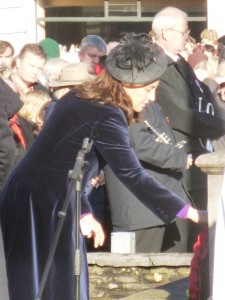 Attended the town Christmas carol service at the fire station.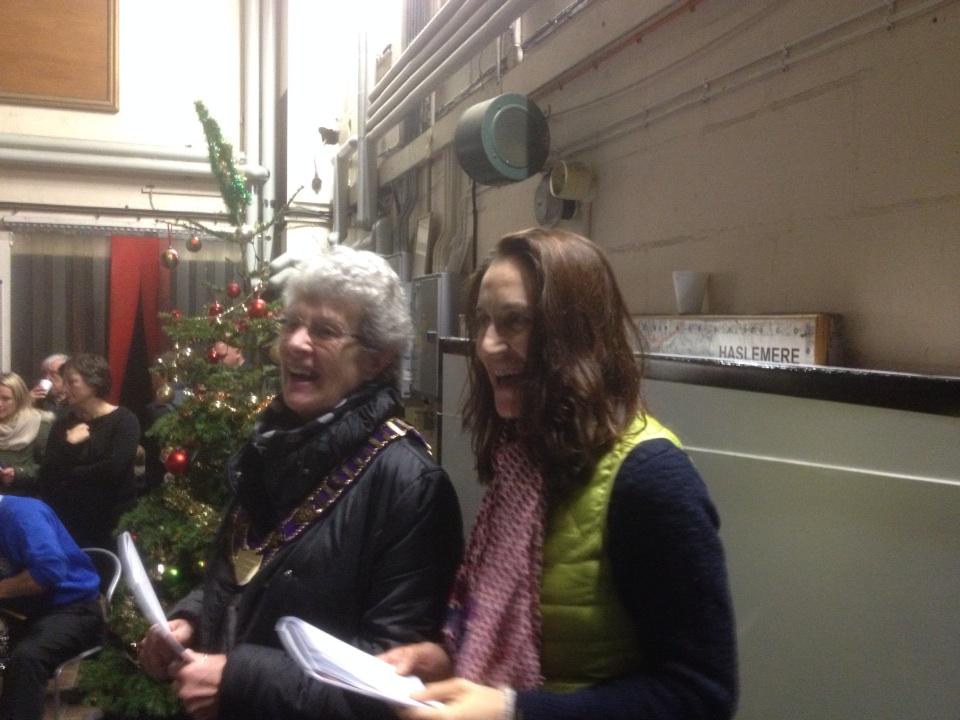 Picture from the Haslemere Town Crier's Twitter page
A few other items:
Sculptor Jon Edgar is involved in a proposal to build a community sculpture for Haslemere in Wey Hill. Please take a look at Jon's website to read more about it and to have your say: https://haslemeresculpture.wordpress.com/about/
My Surrey County Councillor representation to Waverley Borough Council regarding the Undershaw planning application is here: Cllr Barton response to WA20141655 for Undershaw at Hindhead.
Letter from  Police Commissioner re lack of fudning for local police funding- Letter from Surrey PCC.
In my last blog post of 2014, may I wish you all a festive and peaceful Christmas. I will be with my family in Haslemere.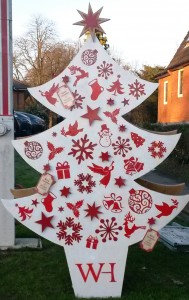 Woolmer Hill's Christmas tree outside Haslewey
Thank you to everyone who has supported me in 2014 and I look forward to working together for Haslemere in 2015.