Library uptake doubles in lockdown

The number of people joining Surrey libraries has doubled since library buildings closed as part of the coronavirus lockdown, according to the latest figures from Surrey County Council.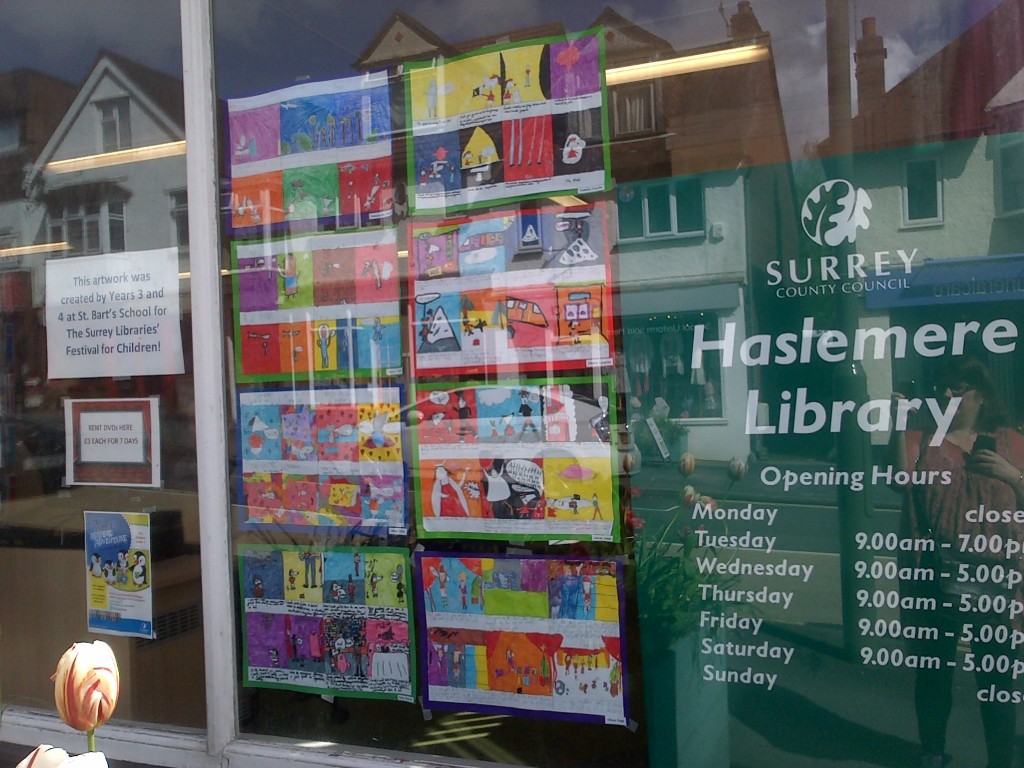 On top of this, over 4,000 online books, comics and magazines were downloaded last month – ten times the average number of downloads a month. Proving that despite buildings being closed, the county's libraries are still very much open.
Thousands of children across the county have been enjoying Digital Rhyme Time sessions on Facebook.
To make the most of their 'libraries from home', Surrey residents
can find lots of activities and resources for both children and young
people, as well as adults on this website.
Community recycling centres to remain closed for now
Surrey County Council and the wider Surrey Environment Partnership are keen to see services getting back to normal as soon as possible and we are working with our contractor to develop a plan to re-open our Household Waste Recycling Sites (HWRCs) as soon as it is safe and practical to do so.
The government advice is clear that the public should Stay Home and only make essential journeys at this time. This will protect the NHS and save lives. Therefore, community recycling centres will remain closed until this advice changes.
Waste staff are key workers performing a vital service and protecting household collections is our priority. We are ensuring other higher priority waste services, such as kerbside collections, are maintained and our CRC staff are now supporting short-staffed household collection crews and making sure those crews still have somewhere to take refuse for disposal.
We would ask residents to please hold onto any excess waste. Surrey Joint Waste Solutions has a number of tips on how residents can manage your waste more effectively.
In a letter to Ministers yesterday, the County Councils Network (CCN) has reinforced the message that unless restrictions around the lockdown are changed the CRCs need to remain closed. But it adds that should the Government's restrictions around essential travel change, Council's would do everything they could to support the reopening of sites and would manage this safely.
It also stresses that in light of staff having been redeployed to household waste kerbside collection there is a fear across Council's that reopening CRCs would affect this vital service. The CCN outlines that there is a strong case for continuing to prioritise garden waste and bulk collections of household waste before HWRCs are reopened.'
While restrictions remain in place and travelling to a CRC is not deemed to be an essential journey, the CRC's need to remain closed.
We understand that this is inconvenient, and Surrey County Council is committed to extending CRC opening hours once the current restrictions are lifted.
Help for charities supporting relief effort
Surrey County Council has announced a £100k contribution towards the Community Foundation for Surrey (CFS) to supplement their Coronavirus Response Fund that offers support of up to £5k to smaller charities and voluntary bodies.
Already more than £350k in emergency funding to help our most vulnerable residents has been distributed by The Community Foundation for Surrey (CFS), a philanthropic charity which brings together local donors to support voluntary groups across Surrey providing vital services.
Community Helpline
Calls continue to come into the Surrey County Council Community Helpline at a rate of 200 per day.
The next focus of offering help will be highlighting a telephone befriending service for those feeling isolated and lonely. Several volunteer groups are waiting behind the scenes to offer this support to residents. 0300 200 1008.
Council Leader Tim Oliver visited the Community Food Hub at the Guildford Spectrum to see the relief being coordinated to Surrey's most vulnerable residents with food boxes. Watch the video here.
In Haslemere, a local group of 300+ volunteers called HaslemereHelp is supporting residents with shopping, collecting prescriptions and befriending. This amazing effort has been supported by collaboration with John Robini – the town mayor, the town clerk, Haslemere Health Centre, local supermarket Waitrose and local residents" associations. Here are HaslemereHelp's contact details: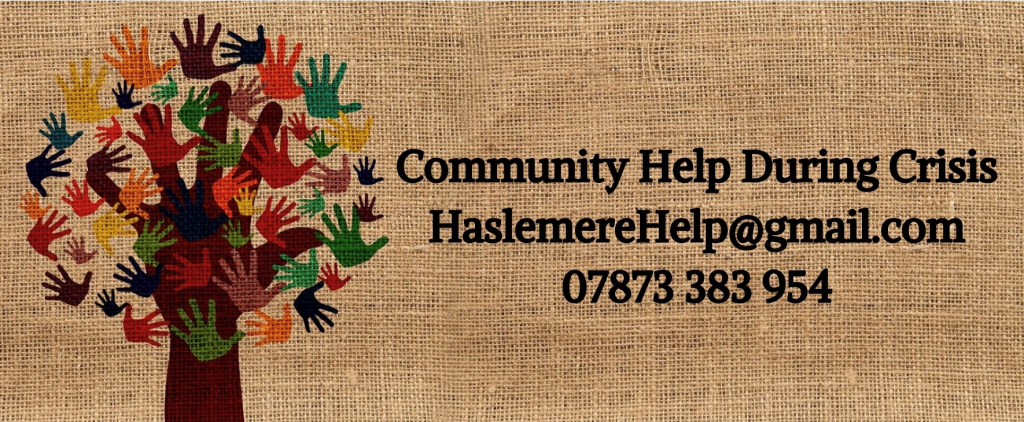 Bereavement support
When someone dies, there are many decisions and arrangements to be made. Unfortunately, these decisions and arrangements are required at a time of great personal distress and sadness.
Surrey County Council is working with local funeral directors, faith groups and supporting charities and they will be able to support you through the process in the coming days. It's more important than ever that you take the time to look after your own needs too.
When faced with bereavement we normally look to our friends and family for support. Unfortunately, due to the ongoing situation this may not be as easy as it normally would.
As we deal with higher volumes of deaths, we must ensure that decisions are made as quickly as possible, while remaining mindful of the individual circumstances and wishes of each deceased person and their family.
We're working with local funeral directors, faith groups and supporting charities who are on hand to help and support our communities through this difficult time.
For information on support available and how you register a death, you can visit Surrey County Council's Coronavirus webpages or read the council's Bereavement Advice leaflet here.
Surrey History Centre
With Surrey History Centre closed to the public, staff across the service have worked incredibly hard to develop a range of activities, learning resources and projects:
Covid Diaries They are inviting people to share their experiences of life during the lockdown by keeping a 'Covid Diary' and also sharing their photographs with us of how life has changed so rapidly across the county. Full details of the project will be found here.
BBC Surrey and Sussex have taken up the story and will be feature a piece this Saturday morning around 10.15am.
Educational and Online Activities There is also a wide range of online learning resources and activities for all ages available via the website