From: "East Hampshire CRP" <info@easthampshirerail.co.uk>
Date: 6 June 2019 at 12:07:23 pm BST
Subject: FW: South Downs Rambler information sdpriorit
Dear stakeholder
We are delighted to inform you of the return of the South Downs Rambler Rail Bus link this Summer between Winchester and Petersfield rail stations.
Please find attached the bus timetable and a detailed bus stop map.
The service will operate every Sunday and Bank Holiday between 7 July and 8 September, taking in breath-taking views of the South Downs and visiting most of the tourist attractions on route.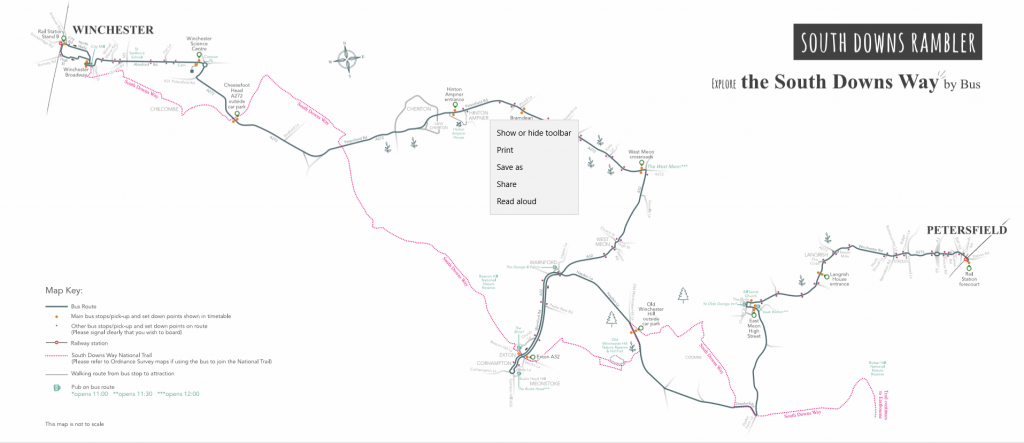 So, now there is really no excuse not to explore the South Downs Way and this beautiful part of Hampshire.
Enjoy
Mark Miller
East Hampshire Community Rail Partnership Officer
07900 103296
www.facebook.com/easthampshirerail