As a county councillor, I receive a top line brief every day from the Leader of Surrey County Council, Councillor Tim Oliver. Here are some sections from today's brief.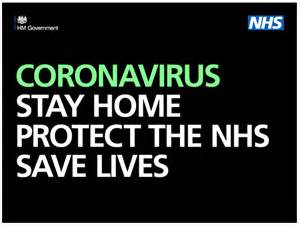 Community Helpline 0300 200 1008
Easter opening times Easter opening hours:
• Monday to Thursday, 8am to 6pm
• Good Friday 10th April 10am to 4pm
• Saturday and Sunday, 10am to 2pm
• Easter Monday 13th April 10am to 4pm
Community helpline receives 250 calls a day
Surrey's coronavirus community helpline has handled 2,500 calls and around 160 online forms. The helpline is receiving around 250 calls a day from people needing support or volunteering to help others.
Call handlers, made up of staff from the Council's customer services team and other staff from across the council who have been called in to support, are equipped to work remotely are making sure that vulnerable people who need support are matched with groups or services which can help. Surrey County Council is working closely with colleagues in Surrey's district and boroughs councils to make sure that people who can't rely on family or friends get support if they need it – including over the Easter bank holiday weekend.
The helpline is also getting calls from people willing to volunteer to help others and is signposting them to voluntary groups in their local area.
A reminder that, in Haslemere, our local support group is Haslemere Help. Individuals and community groups throughout Haslemere looking to provide volunteering support during Covid-19 can still register and are encouraged to complete a Volunteer Registration Form. Residents who need help with shopping, prescription pickups or other services should call the Haslemere Help service on 07873 383954. Enquiries can also be channelled to haslemerehelp@gmail.com and through their dedicated Facebook page www.facebook.com/haslemerehelp.
Tim Oliver, Leader of Surrey County Council, said:
"The <Surrey> helpline is part of a huge community effort to make sure the most vulnerable people in our county are protected through these difficult times and I'd encourage people to continue using it, both to volunteer if they are able and call for help if they need it."
Bin collections – what can you do to help?
We're doing everything we can to keep bin collections running as normal during the Coronavirus pandemic. But it's likely that services will be impacted soon because of staff shortages due to parental leave or sickness. To help us prepare, here are some things that you can do to help.
Countryside car parks
The car parks will remain closed, in line with the government and Prime Minister's advice on social distancing. While car parks remain closed, the countryside and all rights of way remain open.
Some landowners are concerned about the increased use of public rights of way on their property, and the risk to livestock when gates are left open and dogs are not controlled. We would advise residents to please remember to follow the countryside code at all times. If large numbers of people are using the public rights of way, landowners are permitted to consider a few measures including displaying polite notices to encourage users to follow social distancing guidelines and offering alternative routes.
The decision to keep the car parks closed is consistent with other major countryside landowners like the National Trust as we all try to prevent the spread of coronavirus. For more information on the countryside, visit www.surreycc.gov.uk/countryside.
A message from the Surrey Domestic Abuse Partnership
The Surrey Domestic Abuse Partnership is aware that the measures that the government have taken to reduce the spread of Covid-19 will put survivors of domestic abuse at further risk. Being unable to leave the home will make accessing support even more difficult and being isolated at home with a perpetrator increases the risk of serious harm or worse. Our community outreach services are still open to referrals although this service will be delivered remotely and the confidential Your Sanctuary DA Helpline and on-line chat service is available for anybody seeking information or support. The refuge network both in Surrey and across England and Wales are working hard to keep women and their children safe and can be accessed through the Your Sanctuary helpline.
Refuge, the UK's largest domestic abuse charity says calls to its Helpline have risen by 25% since lockdown measures began. Isolation has potential to aggravate pre-existing behaviours in abusive partners but isn't reason for abusive behaviour.
REFUGE has a Freephone 24-Hour National Domestic Abuse Helpline number: 0808 2000 247
Vulnerable people's hub
Those who really need help, who are unable to rely on family and friends should immediately call our helpline on 0300 200 1008
Online Forms: As part of our out of hours service we have an online 'I Need Help' form where people can contact us through our website if they need help for themselves, or a family member living in Surrey. This can be used to contact us when the Helpline is closed.
The Surrey Local Resilience Forum are coordinating measures to support the 17,000 most vulnerable in Surrey (who are receiving letters from the NHS). – We are making sure we know who those are that really need help, and where they are in the County.
We are coordinating both with government, and with districts and boroughs, and the first food parcels are starting to go out to people
That distribution is coordinated from our hub at The Spectrum leisure centre in Guildford, and there will be smaller hubs in locations across the county to manage distribution
The Hub will also support those who feel isolated in the coming weeks and months who are feeling frightened and concerned.
We have already been able to help some residents in severe urgent need with food and medicine, which is fantastic to know we're making that difference already, but there is a huge task ahead to ensure nobody slips through the cracks
Those wanting to help, or who are referring others should use our web form at www.surreycc.gov.uk/ineedhelp
We also have an agreement with the British Red Cross to support this effort