A very big thank you to all the volunteers who have been out helping to deliver leaflets this week.
Here is a scanned copy of my leaflet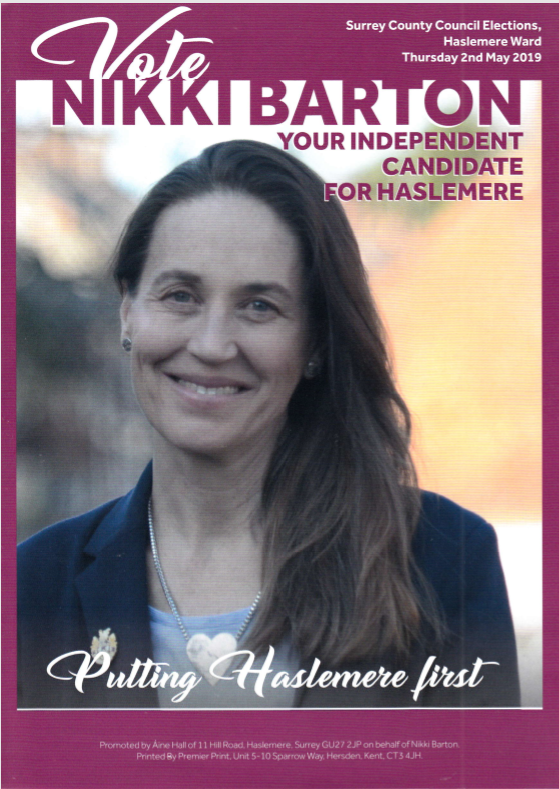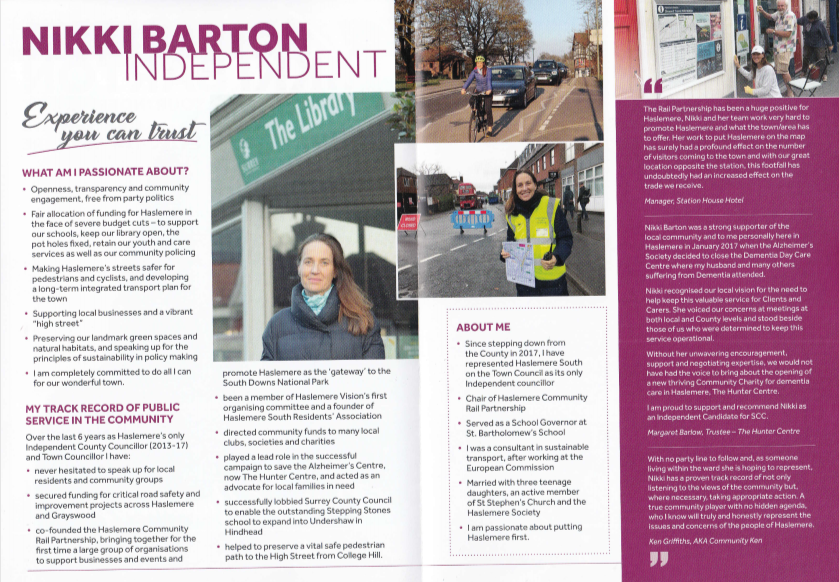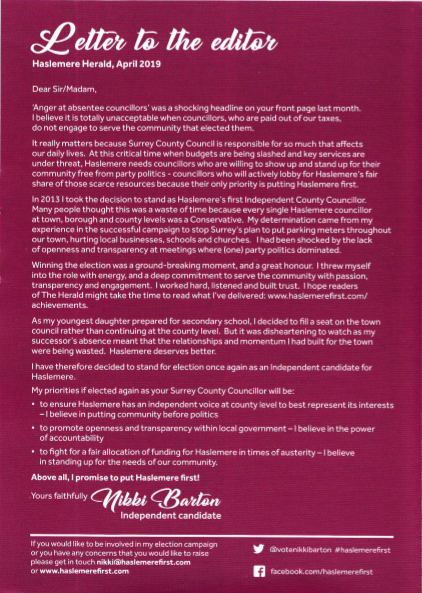 The back page of my leaflet is a copy of my letter here published in the Haslemere Herald.
If you could deliver leaflets in the road where you live, please take a look at my campaign page here.