Haslemere Community Store – Opening Thursday 21st May
If you've become unemployed, been furloughed or waiting for Universal Credit, don't go without. The Haslemere Community Store can help you with a variety of food, toiletries and household products available free of charge to support people living in Haslemere and surrounding villages.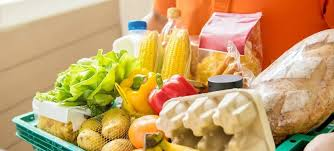 The Community Store will operate from Haslemere Hall and will be open Mondays & Thursdays (10.30-12.30 pm).
Strict social distancing observed, please no walk-ins – book your slot to visit by simply calling or texting the helpline 07873 383954 or by emailing haslemerehelp@gmail.com. For more information visit https://www.haslemeretc.org/haslemere-community-store.html.