PRESS RELEASE, issued yesterday.
In today's row over County Council's budget, Residents' Association and Independent County Councillors spoke up that SCC's budget may be balanced, for now, but it is certainly not sustainable in the medium term. Councillor Nick Darby representing The Dittons argued,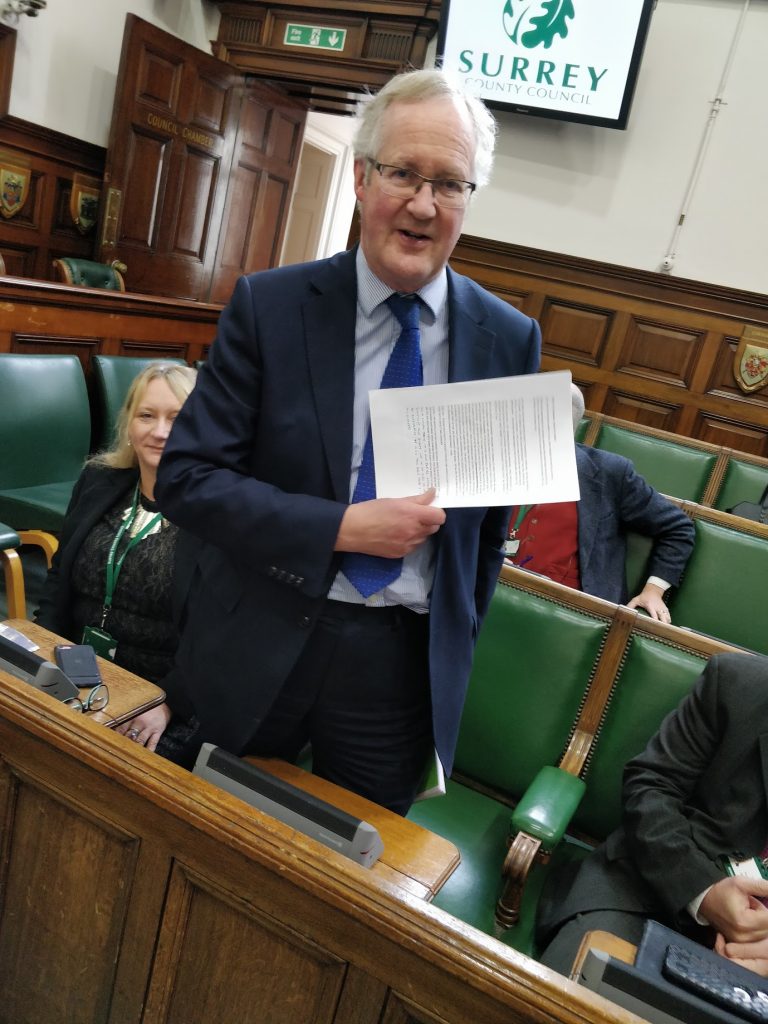 "This budget comes following years of failing services, of austerity, of hundreds of millions of pounds of cuts from central government funding. One off government payments, however welcome, will not be sufficient to deal with the underlying issues, or cover anything other than the short-term position. This year we are still budgeting for nearly £40million of 'efficiencies'. In other words: cuts. The fairer funding review is outstanding as we speak. […]
It is time we looked at council tax again. We need two extra bands at the top end, covering those living in the most expensive houses. "
Cllr Darby quoted a number of concerning sections from this years' budget report,
"It is important to be clear that it will not be possible to offset all demand and pricing pressures indefinitely in the medium term without potentially more serious societal impacts or the risk of being in breach of statutory obligations." […] "Net expenditure is still increasing at a rate that is not likely to be sustainable in future years."
Councillor Nick Harrison, representing Nork & Tattenhams argued along similar lines,
"The government has given us more money than expected this year. However, the government's commitment to the funding of local government and adult social care has been pushed down the road for yet another year."
Councillor Eber Kington, representing Ewell Court, Auriol & Cuddington spoke about an area untouched by Tory austerity,
"While most budgets are being cut, held or increased in a slower upward trajectory, the council's spend on top pay is increasing and increasing rapidly. Last May senior staff costs amounted to just over £5 million, yet today it is £5.4 million.
So there has to be an annual opportunity for councillors to monitor top pay costs to see if it is providing value for money."
For further information:
County Councillor Nick Darby – nick.darby@surreycc.gov.uk
County Councillor Nick Harrison – nicholas.harrison@surreycc.gov.uk
County Councillor Eber Kington – ekington@epsom-ewell.gov.uk